The Province of Rizal is a mountainous region located just at the east of Quezon City — making it an ideal destination for quick trips near the Metro. There are many tourist spots and things to do in Rizal, especially in Antipolo and Tanay areas. A Rizal day tour wouldn't be complete without seeing its natural wonders such as mountains, waterfalls, and caves. You can even experience a kawa bath overlooking the mountains, and enjoy touring around a windmill farm and an insta-worthy flower farm.
In this post, we have put together some of the best day tours in Rizal. If you're planning to explore the province for more than a day, you can easily refer to this list and assign a tour for each day.
Tanay, Rizal Day Tour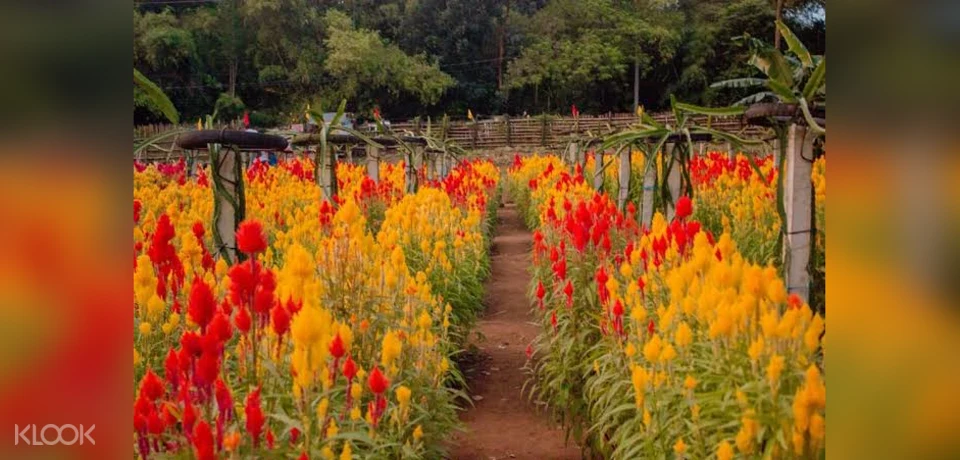 In this tour, you will experience a bit of Bali in Tanay and enjoy a relaxing kawa bath while overlooking the breathtaking views of the mountains. You're also going to visit the following destinations: El Patio Razon, Sierra Madre, Daranak Falls, Calinawan Cave, Regina Rica Shrine, Windmill Farm, and Celossian Flower Farm. That's 7 destinations in 1 day, perfect for those with a very limited time to explore. It's quite a jam-packed schedule so better do this on your first day if you're spending a few days in Rizal.
Treasure Mountain Day Tour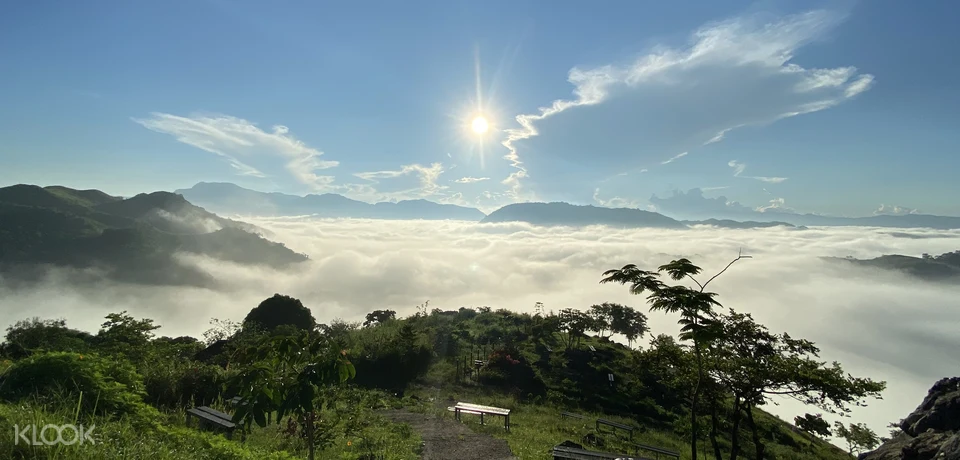 Treasure Mountain is the most famous no-hike mountain where you can effortlessly witness a sea of clouds. This is perfect if you're into light and chill camping, but of course, hardcore campers are still welcome. You can enjoy an outdoor dining experience in their restaurant and savor silog breakfast. There are also activities available such as Obstacle Course with Spider's Web Activity, Bosay Falls Trekking, Maximinus Pool Swimming, The Apiary Farm Visit, and Laiban Falls Tour. You can try one of these activities or just chill on the campsite, really up to you! See the link below to see package options.
Luljetta's Hanging Gardens Spa Day Pass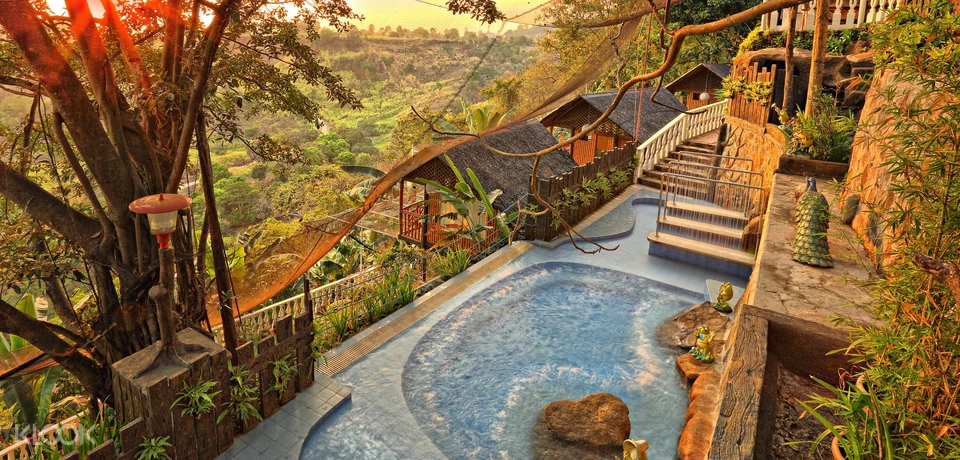 If you're into pampering and pure relaxation, Luljetta's Hanging Gardens will be your best pick. It is the first and only hanging gardens and spa in the Philippines and conveniently located at the heart of Antipolo City. You can savor the picturesque view of Laguna de Bay while enjoying the facilities of the resort. If you're spending few days in Rizal, it's best to put this at the later part of your itinerary so that you could end your trip in pure bliss. You can score discounted rates and choose from a variety of packages through the link below!
Kubs Mountain Resort Day Tour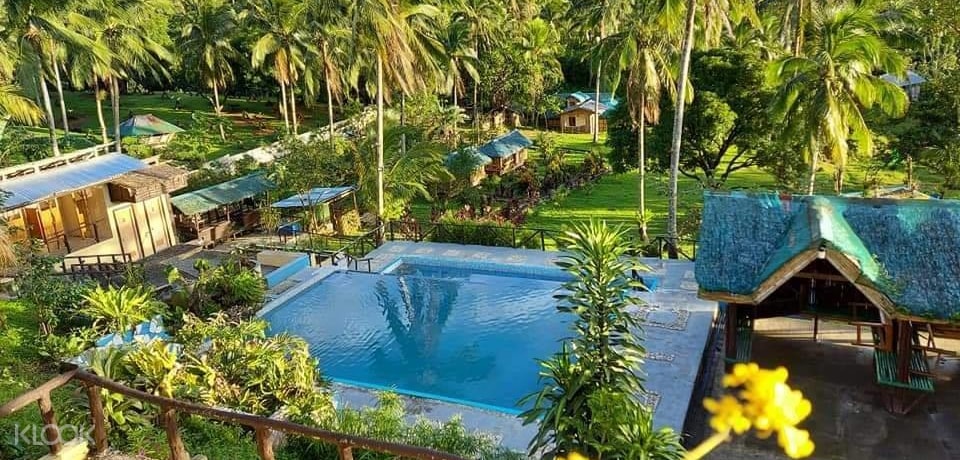 Kubs Mountain Resort is a charming resort in Tanay, Rizal where you can bask in nature while enjoying the cool mountain breeze and overlooking views of Sierra Madre. It's a perfect place where you can witness lush greenery as you stroll around or chill by the pool. Its relaxing ambiance would certainly make any Rizal day tour pleasurable. You can even travel with ease from Manila with a convenient private transport service if you avail a tour below!
Mt. Pugad + The Peak Campsite Tour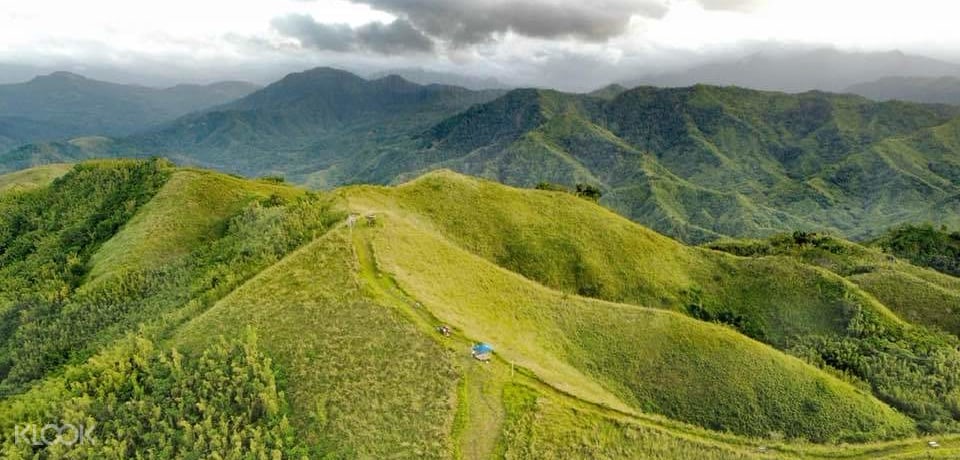 If you love chasing sunrise, Mt. Pugad is a great location to witness the rising sun. Start your day with an early hike and catch the sunrise atop this natural wonder. You can also opt to visit Batis sa Gubat for a quick refreshing dip or Ridges and Clouds for another scenic mountain views. This Rizal day tour is perfect for those with a deep admiration for the mountains. You can also opt to book an overnight package to enjoy stargazing during your camp at The Peak. Booking options are available through the link below.
Mount Purro Nature Reserve Day Tour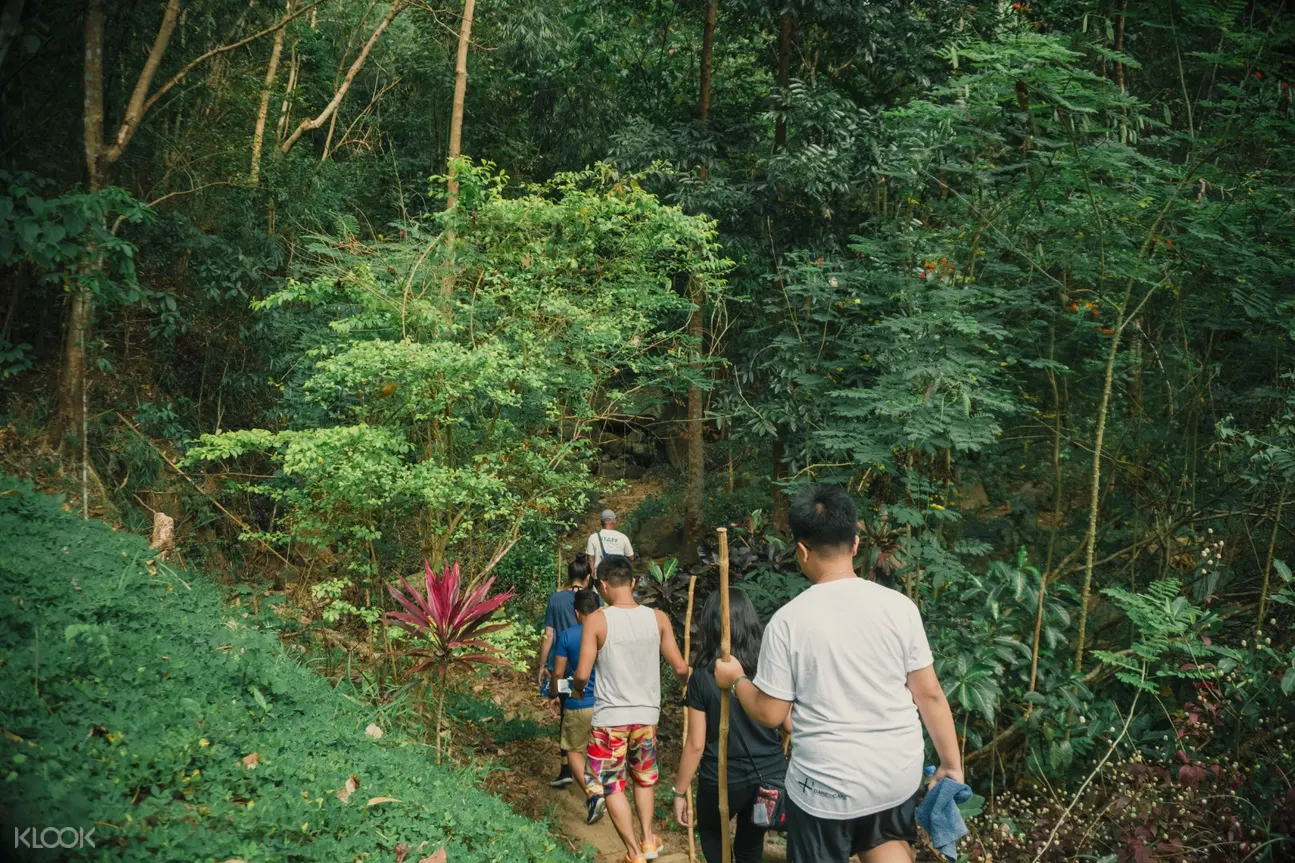 Mount Purro Nature Reserve is a 36 hectare forest sanctuary tucked in the foothills of Sierra Madre Mountain Range. In this sustainable travel destination, you will have an opportunity to meet the indigenous Dumagat Tribe. You can hike, swim, and reconnect with nature as you explore around the area. Included in the package is a delicious and filling homecooked lunch buffet at Loli's Kitchen which is a popular food destination inside the nature reserve. This is definitely one of the best Rizal day tour anyone would experience!
ATV Adventures Rizal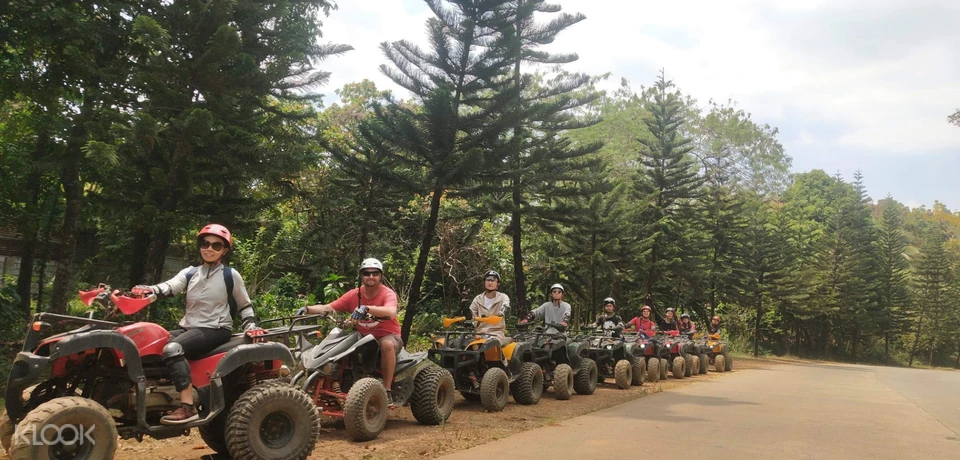 An ATV ride along scenic routes and forest trails will certainly make any day tour in Rizal memorable! If you're looking to make your trip adventure-filled, this activity is perfect for you. Each ATV tour lasts for only about an hour so it's easy to insert in any itinerary. Taking this tour alone is also doable since it's just a few hours' drive from the Metro. Experience driving along muddy trails, challenging terrains, rivers, or forests with your guide. You can choose among the 5 routes that are perfect for both amateur and expert drivers. Each participant will undergo a safety briefing with an ATV expert so it's safe for everyone!
---
Few Notes:
While public transportation is still not advisable, DIY travel/backpacking and joiner tours are still ineffective. Although the tour packages listed above are still usable since you have an option for

solo travel

using your own car

,

 or an

exclusive group tour

. Please travel responsibly and always practice minimum health standards.
Rizal is currently under GCQ with heightened restrictions. This means if you're living in Rizal, only 18-65 years old are allowed to go out of residence, and only APORs are allowed to enter/leave the province.
The places listed above are not to be frequented as in normal situations. These are not mainly for indulgence but rather for mental well-being. While it is important to help our tourism industry, we still need to limit our travel as a way of helping our medical workforce.
There are still ways to clear our mind at home like exercising, reading a book, watching movie, etc. And the best of all — spending quality time with our Lord. ️
---
Did you find this list of Rizal Day Tours helpful? If you have other recommendations feel free to comment below!

Hi there! Some of the links in this website are affiliate links. This means I will earn a commission if you decide to book through my links, at no additional cost to you. This helps me to continue sharing useful guides and stories on this blog. Thank you for your support!
.
Ready to travel?
Find great accommodation deals in Agoda, destination activities via Klook, and easy transportation options via 12Go Asia!
.